Oh my God, pets are taking up lots of time! So for the first time in my life, I have pets now (goldfish in my childhood home don't count). So we have two little pygmy bearded dragons! ❤ I'll make a page for them hear where I will be putting lots of photos and videos. 🙂
Now, back to the business. Readingwise, this year is less in volume and tons of series. Let's take a look at this list of mine. I linked the titles so you can go and read the synopsis if you so choose to. I won't be discussing the plot in detail and I will try my hardest not to spoil anything.
Wool Omnibus – Hugh Howey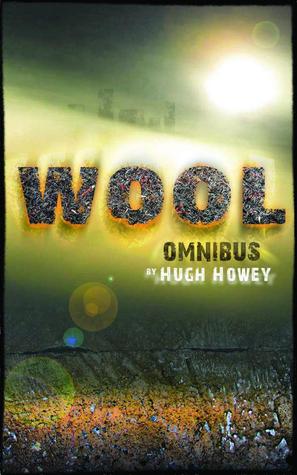 My 2014 began with a really nice thick book. Wool – Omnibus by Hugh Howey was a really special piece. You would think all that dystopia books on the market, it would get old pretty fast. However, Wool surprised me with its peaceful pace and interesting slice-of-life -style of extraordinary circumstances. And I also love me some good old conspiracy theory stuff. While reading, I couldn't crack the mysteries. Wool is worthy to be compared to Brave New World which was one of my favorite classics.
A Little Girl in My Room & Other Stories – Claire Farrell


A little girl in my room is a little jewel of horror that I really think every horror fan should experience. It's full a deliciously creepy short stories, little eerie poems and rhymes that would make you think twice about turning off the light. If you have ever read those horrifying two-sentence horror stories, this collection has the same vibe to it. So stuff are left for your sick imagination to make up, but they do give you enough materials.
Hot Blood & Hotter Blood – Jeff Gelb (editor)

I began Project Hot Blood this year, and though I only got two book of the 13-book-series finished, I would try to have a go at it more vigorously in the year 2015. I was rather proud of all those mini-reviews of these sexy horror short stories. You can read my reviews of the first two books here. If you ever wondered why no one has ever written perverted stories about the invisible man, necrophilia and encyclopaedia of all that's evil, you should take on these books.
Lover at Last & The King – J.R. Ward

Oh the Brothers… I love vampire lore, and the Brothers are one of my favorite kind of vampires. They are quite unique and beautiful. Lover at Last was the story of Quinn and Blay, and like every Black Dagger fan out there, I screamed "FINALLY"! Though I was a tat disappointed at the action, if you know what I mean. The King gave us Wrath and Beth again, and it was so nostalgic. I mean it was two and a half years ago that I began my Brotherhood journey with Wrath. I couldn't decide before who was my favorite Brother, but with The King, it became clear to me that Wrath is the most awesome.
The Lady of the Rivers – Philippa Gregory

At the same time I decided on the Project Hot Blood, I planned to start another reading project. I got myself shit-tons of Philippa Greogrys and began reading with The Lady of the Rivers. Yes, it's the 3rd book at "The Cousins' War" series, but I'm not following the order they were published. I found a great list online with the chronological order of these books, and the time-order is the only one that makes sense to me when it comes to historical novels. You can find the list here: Philippa Gregory in Chronological Order. I would officially begin Project Roses when I get around to write a proper review of the Lady of the Rivers.
Divergent trilogy – Veronica Roth

I ranted about the Divergent trilogy here. Along with this trilogy, my hopes of a decent  YA books are almost diminished… What the hell am I going to do with all the YA books in my shelf? -.- From now on, I will NOT pre-order all the novellas, cos now I have bunch of Four novellas in my Kindle that I would probably never read. Pity I can't sell ebooks.
The Siren – Tiffany Reisz

Life is so unfair. How come a shitty book like Fifty Shades became such a big hit, and with a shitty cast the Fifty Shades movie is probably going to become big next year, and even decent S/M novels got stuck with promotional lines like "Fifty shades darker than grey". Cos Fifty shades was a pitiful attempt of a S/M novel. Tiffany Reisz's S/M series, starting with The Siren would give you a taste of the serious stuff. I thoroughly enjoyed The Siren and am looking forward for more next year.
City of Heavenly Fire – Cassandra Clare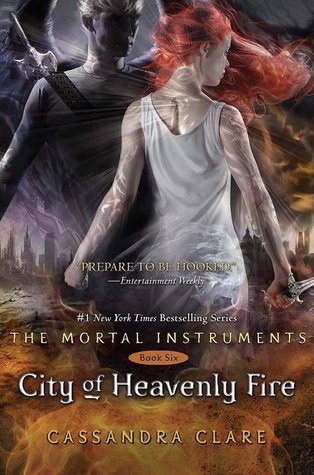 The long-waited epic conclusion of the Mortal Instruments series. I didn't really care that it started as a Harry Potter fanfiction, or all those plagiarism accusations, because the first three books were really good. I loved it all and I loved Jace. But somebody got a little money-hungry about it all, and a trilogy turned into a hexalogy. And the last three books were mediocre and left a sour taste in my mouth. I guess there is bad karma of some kind, and greed is a deadly sin, cos even if the movie of the first book was extremely entertaining, we probably would never see the sequel ever.
The Maze Runner & The Scorch Trials – James Dashner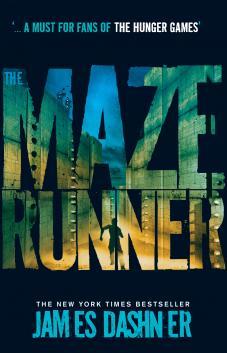 Goddammit, they ruined it for the adorable Dylan O'Brien, who was the star of the movie. You can read my rant about it here. Another one of those that began with a great idea, like so many movies, but then the great idea turned into something boring. It's like the author was caught surprised as shit that somebody bought his idea for a book and then needed to finish the rest of the story in a great hurry. Cos The Scorch Trials was like a headless chicken running around, except the goriness of the chicken might probably be more interesting.
The Iron Druid Chronicles – Kevin Hearne

Oh Atticus, you made druids cool again. I absolutely adore all the stories within the story. Right now I'm reading the latest novel, but I already have my favorite installment. And it's Hammered, the one with Thor the biggest asshole in the world. I'm from China and I live in Finland, so a A-team with the very unknown gods from China and Finland, it was something else. I love it all! The Iron Druid Chronicles is like the great mythology book, except with juicy rumors.
Flowers in the Attic – V.C. Andrews

I already rant a bit about Flowers in the Attic here. If you want to read something extremely frustrating, I strongly recommend on the Flowers. It's also a great example of a story that just couldn't stand the test of time. The characters felt so out-dated and thus unrealistic. And I've heard that once you've read one V.C. Andrews, you've read them all. Cos they are almost all about betrayal, rape and evil grandmothers.
Cursed By Destiny, A Curse Awakened & A Cursed Bloodline
– Cecy Robson

Weird Girls series might be the most original paranormal novels and 'weird' is a good way to describe it. But once you get over the initial WTF, it's just like any other paranormal romance. And I start to feel that this is turning into a never-ending story, cos this should have been a trilogy with a prequel novella, and I just read the 4th installment and the 5th is coming out next year. And every fight is so freaking epic but they could still all survive. The happy ending to every situations is slowly becoming old and forced.
Necrophilia  Variations – Supervert
Well, this is unexpected. Now that I've been through all the books I've read this year, Necrophilia Variations turned out to be the best book I read in the year 2014. Here's my review. Necrophilia is something that's hard to swallow even for fellow horror fans, so I totally understand the just the title of this book would be a turn-off for so many. It's really a pity, cos this book was brilliant. Once you get over the fact that it's about necrophilia, you're in for a treat. I apologize for the pun made. Yes they were intended.
Happy New Year!